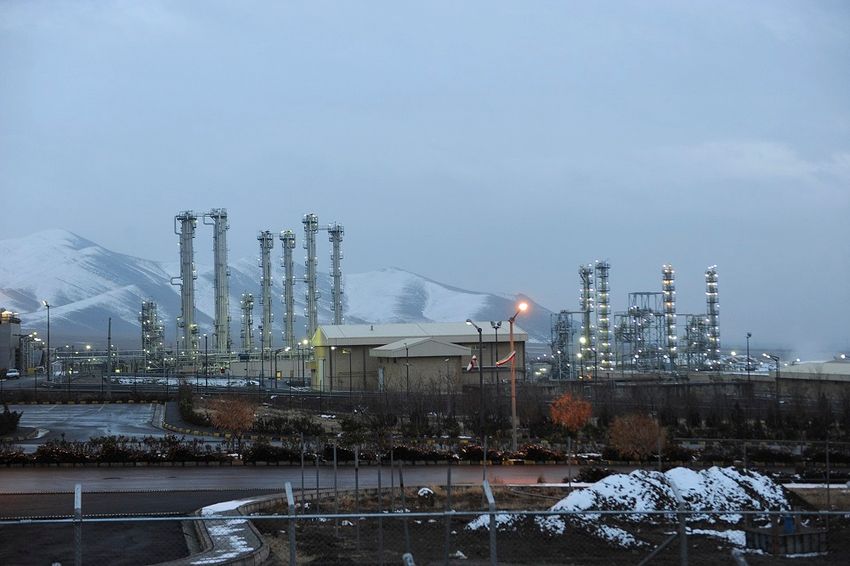 AP / ISNA / Hamid Foroutan 2011 ©
---
Tehran refusing to provide clarification regarding allegations, made by Netanyahu, of renewed nuclear activity
Tehran is refusing to collaborate with an International Atomic Energy Agency investigation into its nuclear stockpiles, the Wall Street Journal reported Monday citing unnamed Western diplomats.
The revelation is expected to further aggravate worries over the fate of the 2015 nuclear agreement, believed by many to be on its last legs since the US unilaterally withdrew last year and began reimposing crippling sanctions on Iran.
The diplomats were cited as saying Iran appeared to ignore requests for clarifications regarding allegations, first made by Israel's Prime Minister Benjamin Netanyahu, that the Islamic Republic had rebuilt a dismantled site in Tehran to resume its nuclear activity, using materials developed in the past.
Also Monday, Russian Foreign Minister Sergei Lavrov joined visiting Iranian counterpart Mohammad Javad Zarif in welcoming European efforts to save the nuclear accord while criticizing Washington's stance.
Government spokesman Ali Rabiei also suggested President Hassan Rouhani could meet US counterpart Donald Trump if it served Iran's interests while cautioning there was no need to meet an "agitator" in the current circumstances.
"In the past few weeks, there have been serious negotiations" between Rouhani and Macron, as well as talks with other European nations, said Rabiei.
---
Source: https://www.i24news.tv/en/news/international/1567470766-iran-refuses-to-collaborate-with-iaea-inspectors-report
[
Disclaimer
]